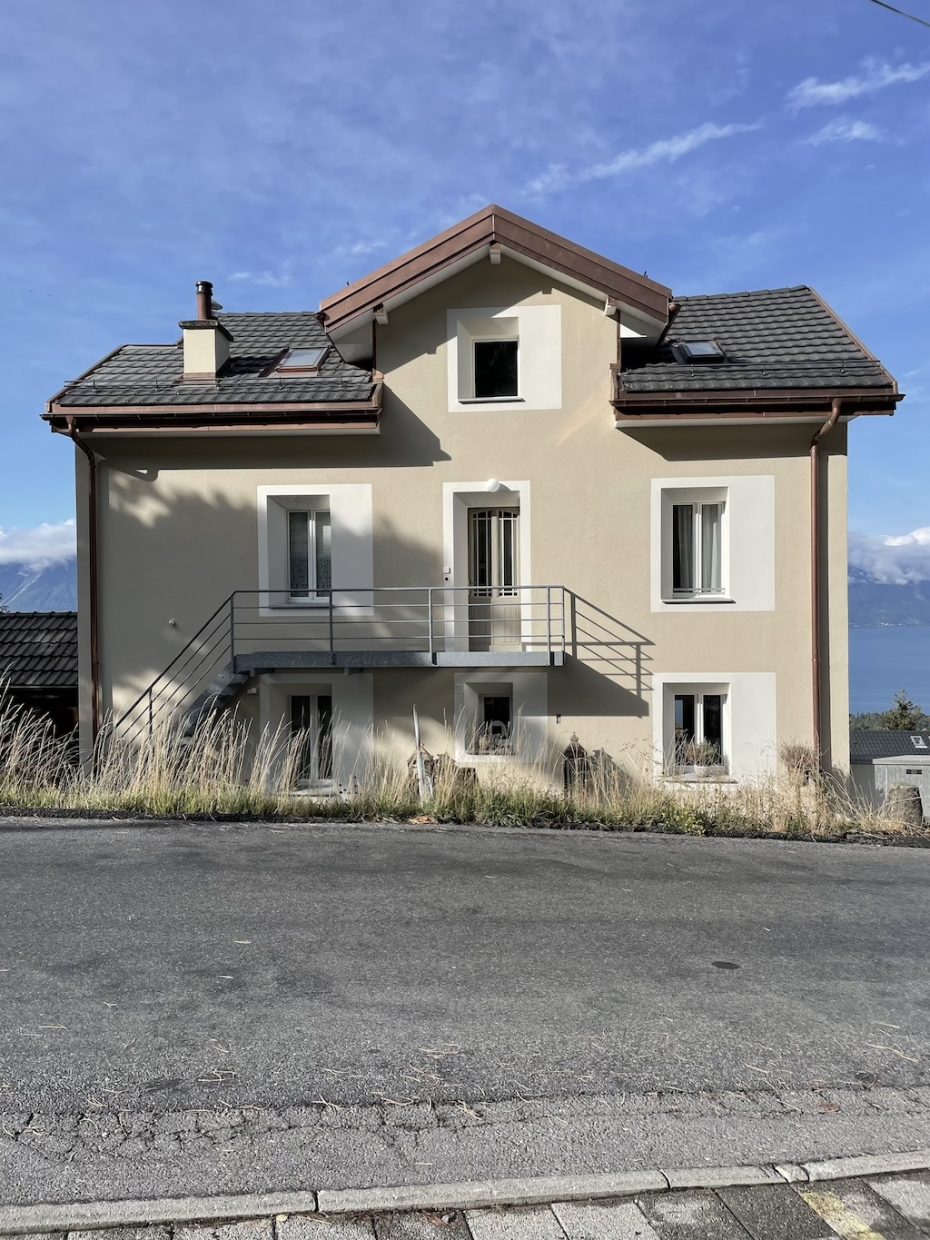 Client : Private
Status : Built
Year : 2022
Program : energetic facade renovation of an existing multi-family house
Location : vd switzerland
The current house is situated in the heart of a historic village and contains 3 apartments, one on the lower ground floor, a duplex on the upper ground floor and upstairs, and an attic apartment.
The lower ground floor apartment  has been recently renovated. The upper floors no longer meet current energy standards.
To improve the quality of life of the apartment tenants and to contribute to combating climate change, the owner decided to do an energy renovation.
The renovation plans an external wall insulation finished with a render coat and the insulation of the roof finished with new tiles.
The materials and colours were proposed with the aim of respecting the look and original appearance of the house while maintaining a harmonious colour palette and the choice of noble materials.
The façades are clad with a rough plaster.
Window frames are carefully detailed with a white fine plaster casing and beveled side jambs to let in as much daylight as possible.
The new shutters will be double-folded on one side of the window for easier handling and to give the façade a more contemporary feel.
The additional insulated roof thickness is marked with a copper roof edge that protects the existing roof structure.